Sailing Charters
Sit back & relax, or test your skills
Sailing & Boating is a Breathtaking Experience
Whether you're venturing out onto the water for the first time, or you feel quite at home behind the helm of a yacht, with Gulfwind Sailing Academy and Charters you can experience the pleasure and grace of sailing and boating in the waters surrounding Auckland, world-famously known as the "City of Sails".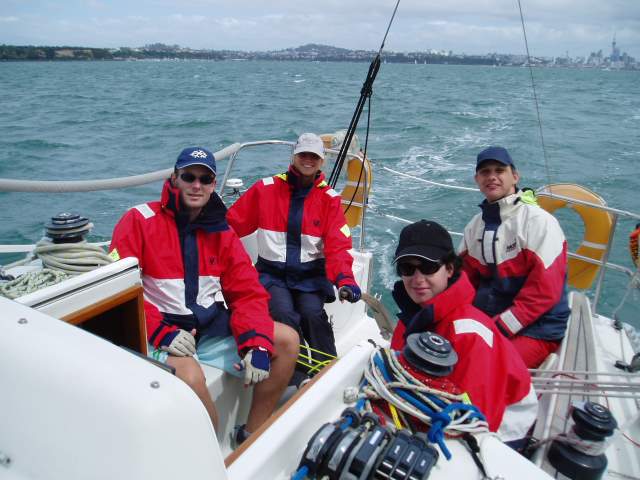 Choose from two ideal sailing locations:
Waitemata Harbour – close to the city, sheltered waters and spectacular cityscapes to view.
Hauraki Gulf – excellent year-round sailing conditions, average wind strengths of 10-25 knots and more than 80 islands to check out.
Sail with the professionals
When you take a sailing charter with us, you'll be in the hands of true sailing professionals whose knowledge and experience of the harbour and gulf is unsurpassed. You'll sail in safe, protected waters, discovering why the sheltered harbour, gulf and many secluded islands make Auckland one of the sailing capitals of the world.
You can sit back and relax, or test out your skills by participating in the crewing and sailing of the yacht.  This is the perfect opportunity to learn the art of sailing, and discover just how a yacht uses the wind to sail.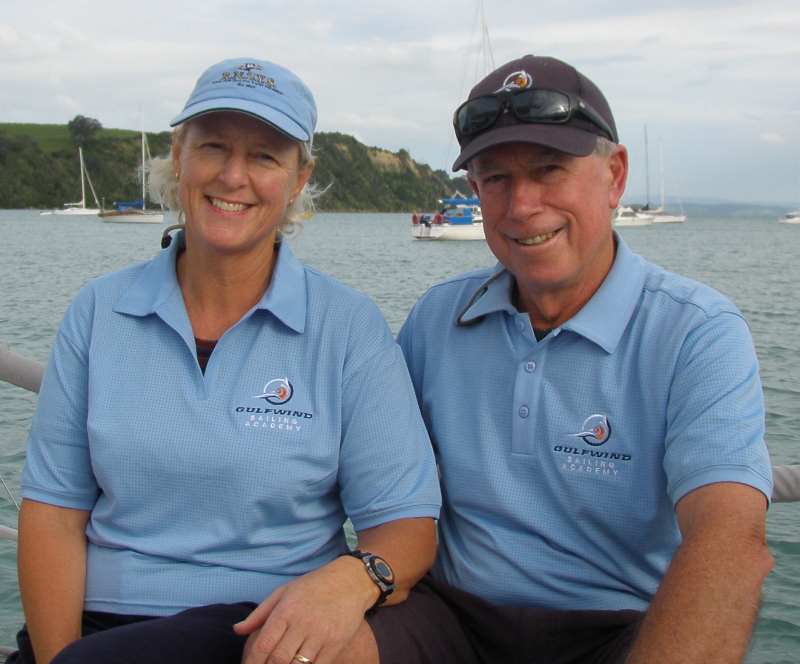 Personal Charters
Available All Seasons
Morning / Afternoon
Spend a few hours with us in the morning or afternoon. Suitable for up to 6 people.
Day Sailing
Spend the whole day on the water with us. Includes lunch and is suitable for up to 4 people.
Overnight
Why not treat yourself to an extended overnight cruise? This package includes meals and is suitable for up to 2 people.
Personal Charter Plans & Pricing
Gulfwind enables you to create your own charter cruise itinerary – with just yourselves on board you'll have plenty of flexibility.
Experience sailing at Auckland – City of Sails. Either sit back and go for a sail or help crew or sail the yacht. Also a good opportunity for some mile building time. People have found this a good opportunity for a refresher time in preparation for an overseas charter.
There are many options available to you when sailing with us in the sheltered harbour and gulf – a few hours, a morning, an afternoon, an entire day, or overnight cruises.
Gulfwind runs its sailing charters during all seasons throughout the year
Half Day
Morning or

Afternoon

Max 6 people
Full Day
Full Day

Lunch Included

Max 4 people
Overnight
Overnight

Meals Included

Max 2 people
Corporate Charters
Team Building & Rewards
Corporate Charter Plans & Pricing
Our yacht and other charter yachts are available for corporate and team building exercises.
You can hire the boats and skipper for a half or full day's charter:
Here's what we offer:
Room for up to 6 people on board and up to 12 people on other charter yachts
Other yachts like ours are available for 'friendly races'
Ideal for team building, strategic thinking, decision-making and motivational training
Off-the-shelf or customised programmes available
Staff incentive rewards acknowledgement
Bring your corporate guests who have an interest in boating, they will enjoy their time on the water with Gulfwind Sailing
For Team Building and Corporate events we launch from the Westhaven marina which is centrally located by the Bridge and close to the CBD.
Half Day
Morning or

Afternoon or

Evening
Full Day
Full Day

Great Fun

Catering Extra
What Our Customers Are Saying
Don't just take it from us, let our customers do the talking!
We returned safely to Canada. We both want to thank you and Sheryl for the fantastic Sunday day sail we had with you both. It will be remembered for a long time especially the after sail drink at the Royal New Zealand Yacht Squadron. Wishing you success with your sailing business and thanks again.
Thanks again for a wonderful day sailing! I returned home and told my family all about beautiful New Zealand and sailing there. It was such a wonderful day! Thanks again and I hope I will return soon!
Thank you for our Team Building sailing afternoon!
For the lovely pictures you took which I have shared with all the 23 participants and for making the day a rather special one for all concerned.
For those who had never sailed before, they were absolutely sold on sailing (puns from the sales team!)
For making it a special event.  They could not speak highly enough about how well organised you were and the friendliness from your whole team.
Charter Frequently Asked Questions
Can we customise the charter to our requirements?
Absolutely, we want to give you the best sailing experience possible. Contact us today so we can discuss your requirements.
What Do I Need to Bring?
Comfortable, casual clothing suitable for the prevailing conditions
A wind jacket is advisable
Soft-soled, non-marking shoes
Hat and sunglasses are recommended
Will I get wet?
As sailing is a water sport, there is a possibility you could get wet. We can supply wet weather gear if you do need to remain dry during the trip.
Don't Be Shy
If we didn't answer all of your questions, or if you would like to get in touch, feel free to drop us a line anytime.