Competent Crew
YNZ Level 2 Course
Competent Crew (Level 2)
This course provides the skills required to be a safe and competent crew member aboard a keeler.
Topics covered in this course include:
Performing safety checks and preparation of sails
Use of VHF radio in an emergency
An understanding of a marine engine, carrying out pre start motor checks and how to start and manoeuvre
Berthing and man overboard exercises
Hoisting and setting the jib/main, tacking/gybing and sail trimming skills in all crew positions.
Helming a boat under instruction
Introduction for planning a trip and use basic navigation skills
A range of anchoring techniques
Good boat keeping
'Rules of the Road' on the water
Previous experience not essential but Gulfwind recommend people new to yachting take the Introduction to Sailing course beforehand.
This course can be taken over two or three days (2 or 3 x sessions of 5 hrs each) depending on previous experience.
Upon completion you will receive the YNZ Level 2 Crew Keelboat Certificate.
Competent Crew Course Pricing
Thank you again for talking us through all that sailing, working at our skills and letting us take part in your life-long experience! I will keep those days in best memory!
Just a quick message to say thanks again for the Learn to Sail course. I thoroughly enjoyed myself and feel I learned loads – although there's still quite a bit to go, I know! The "river of wind" makes it much easier to understand, so keep going with that! Needless to say, I'm now keen to get back out onto the water.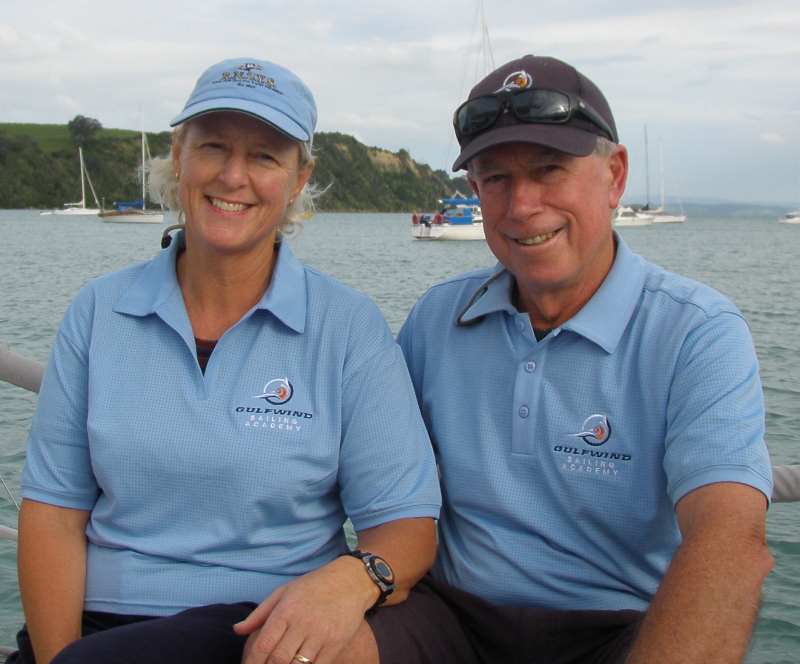 Mike and Sheryl have enjoyed a lifetime of sailing. They have sailed and operated many different types of boats from trailer sailors through to ocean going yachts. They have an extensive knowledge base to call upon for safe and pleasurable sailing and cruising.