Keelboat Skipper
(Level 3)
Keelboat Day Skipper Sailing Course (Level 3)
Topics covered in this course include:
Planning for safe trips
Communication systems
Engine checks
Forecasting and weather precautions
Navigation and helmsmanship
Emergency situations
Boat keeping and preparations
Planning sailing activities over 3 to 4 days
Experience a night sailing session
This course provides the skills required to skipper a keelboat in sheltered waters by day.
Previous experience recommended by Gulfwind to Competent Crew (Level 2) beforehand.
This course can be taken over three or four days (3 or 4 x sessions of 5 hrs) plus a night sailing session.
Upon completion you will receive the YNZ Level 3 Keelboat Skipper Certificate.
Overnight (live onboard) options additional to the course fees are also available.
Keelboat Skipper Course Pricing
Thank you again for talking us through all that sailing, working at our skills and letting us take part in your life-long experience! I will keep those days in best memory!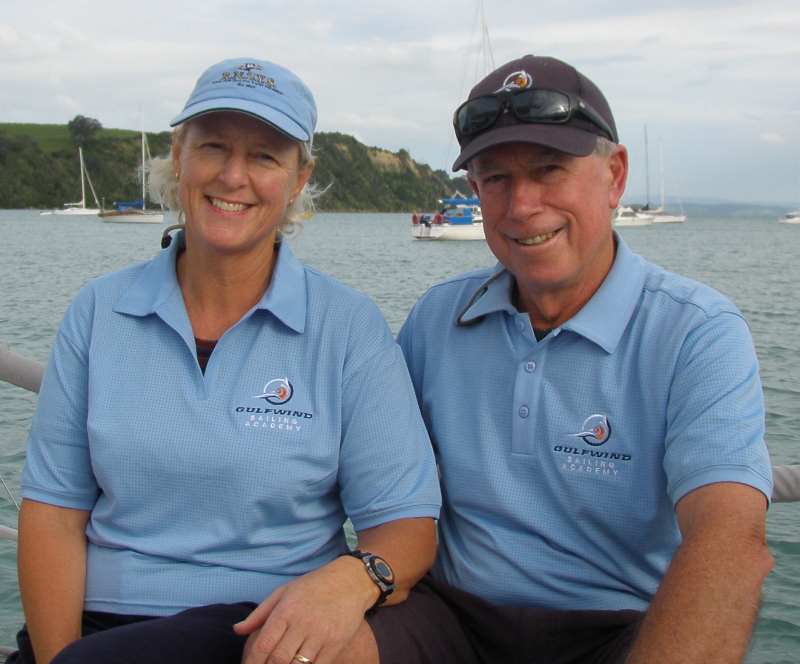 Mike and Sheryl have enjoyed a lifetime of sailing. They have sailed and operated many different types of boats from trailer sailors through to ocean going yachts. They have an extensive knowledge base to call upon for safe and pleasurable sailing and cruising.