Learn to Sail
Intro to Keelboat Sailing
Introduction to keelboat sailing (Level 1)
This course is an introduction to Keelboat Sailing.  The topics covered include:
Parts of the boat and sailing definitions
Hoisting and lowering of sails including introduction of sail trim and wind awareness
Steering a yacht and safety onboard
Weather forecasts and clothing suitable for different conditions
Learning a variety of knots and their uses
Performing roles associated with tacking, gybing and sailing a yacht
A knowledge of the 'Give Way' rules
This two day course (2 x sessions of 5hrs) is ideal for those who are new to yachting and for those who would like to have a better understanding of how a yacht uses the wind to sail.
You will experience sailing a yacht, sail handling along with sail setting, rope work and be aware of safety on board.
Upon completion you will receive the YNZ Level 1 Introduction to Sailing Keelboat Certificate.
Thank you so much for an extremely enjoyable and useful three days last week. We honestly don't believe we could have had a better introduction into sailing and it has certainly kindled our desire to persue this "art". You obviously have a passion for sailing which came across and was very inspirational – having a passion for sailing is one thing, being able to communicate it and teach it as effectively as you did is quite another! Many thanks again, and best wishes to you and Sheryl.
Just a quick message to say thanks again for the Learn to Sail course. I thoroughly enjoyed myself and feel I learned loads – although there's still quite a bit to go, I know! The "river of wind" makes it much easier to understand, so keep going with that! Needless to say, I'm now keen to get back out onto the water.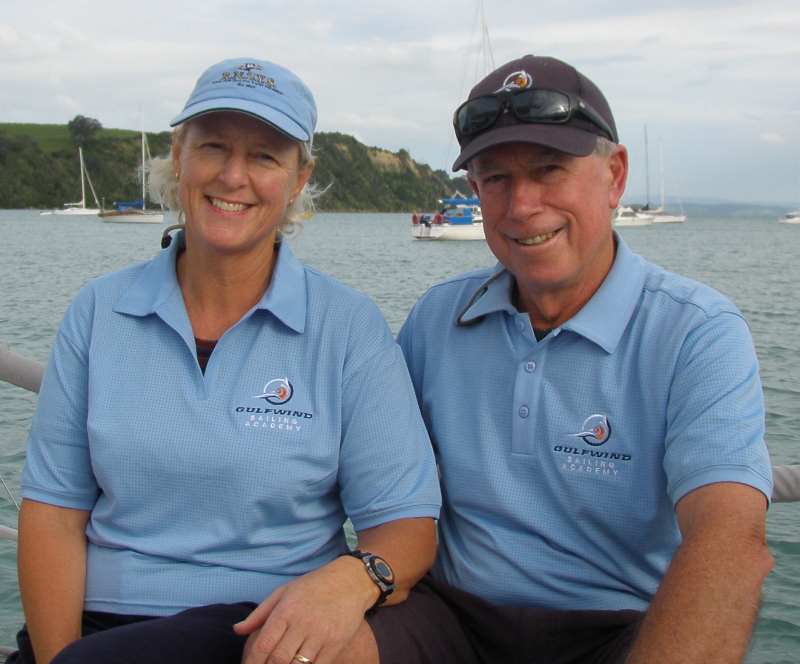 Mike and Sheryl have enjoyed a lifetime of sailing. They have sailed and operated many different types of boats from trailer sailors through to ocean going yachts. They have an extensive knowledge base to call upon for safe and pleasurable sailing and cruising.