Own Boat Tuition
Build Skill & Confidence
There is Nothing Like Learning to Sail on Your Own Yacht
Develop your  and /or your partner's boating skills and confidence.
Learn how to run your Yacht, especially if you have recently bought a boat.
Learn in your own cruising grounds.
During Your Training We Will Focus On:
Knowledge of your cruising grounds
Attention to personal safety
Knowledge of your vessel's capabilities
Due attention to its handling characteristics
Understanding its engine and other mechanical functions
Awareness of changing weather and sea conditions
Safely seek out protected anchorages and find those out of the way spots up and down the coast – one of those special experiences that cruising our part of the world brings.
You will be able to easily and confidently maneuver  your vessel in and out of anchorages, moorings or marinas without fear of causing damage or an accident.
You will be familiar with your cruising grounds and feel confident in your ability to navigate around the area.
Ensuring you always have a great time on the water
Own Boat Tuition Plans & Pricing
Cost per Hour
(min 4 hours)
Cost Per Day
(5 hours for up to 4 people)
Thank you again for talking us through all that sailing, working at our skills and letting us take part in your life-long experience! I will keep those days in best memory!
Just a quick message to say thanks again for the Learn to Sail course. I thoroughly enjoyed myself and feel I learned loads – although there's still quite a bit to go, I know! The "river of wind" makes it much easier to understand, so keep going with that! Needless to say, I'm now keen to get back out onto the water.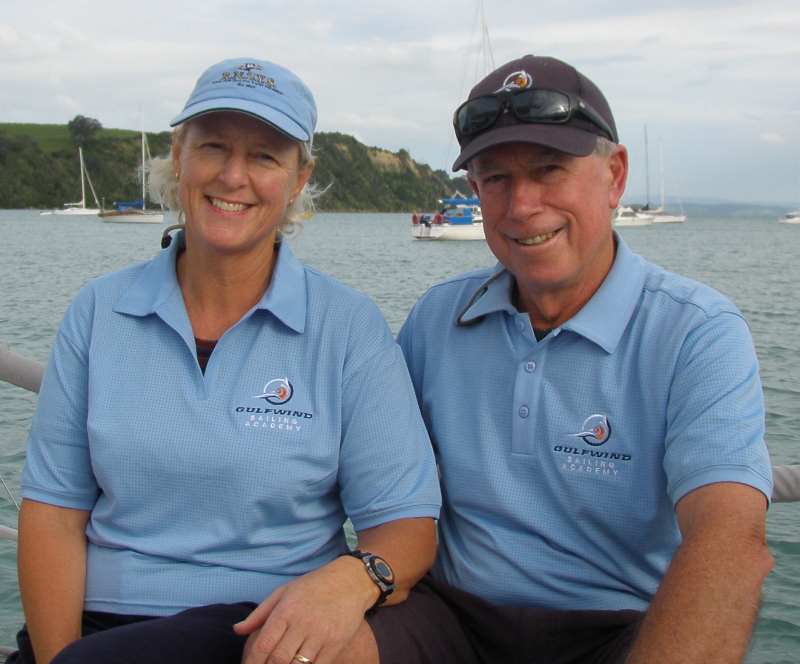 Mike and Sheryl have enjoyed a lifetime of sailing. They have sailed and operated many different types of boats from trailer sailors through to ocean going yachts. They have an extensive knowledge base to call upon for safe and pleasurable sailing and cruising.