YNZ Sailing Courses
YNZ Accredited Sailing Academy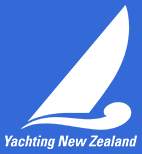 We are a Yachting New Zealand – International Sail Training Organisation
What does it mean to be a Yachting NZ – International Sail Training organisation?
It means that you can expect to be taught by an experienced skipper / coach aboard a seaworthy, safe, well maintained and suitable craft, on courses within YNZ proven international training schemes. At Gulfwind Mike and Sheryl are your YNZ Coaches.
Yachting New Zealand's National Sail Training Program is internationally recognised after gaining full accreditation from the International Sailing Federation (ISAF) in October 2013.
Qualifications earned on YNZ courses are recognised and valued throughout the world.
To ensure the best training YNZ carries out spot inspections during courses to ensure the level of tuition and the condition of the yacht remains consistently high over time.